by Sean Reid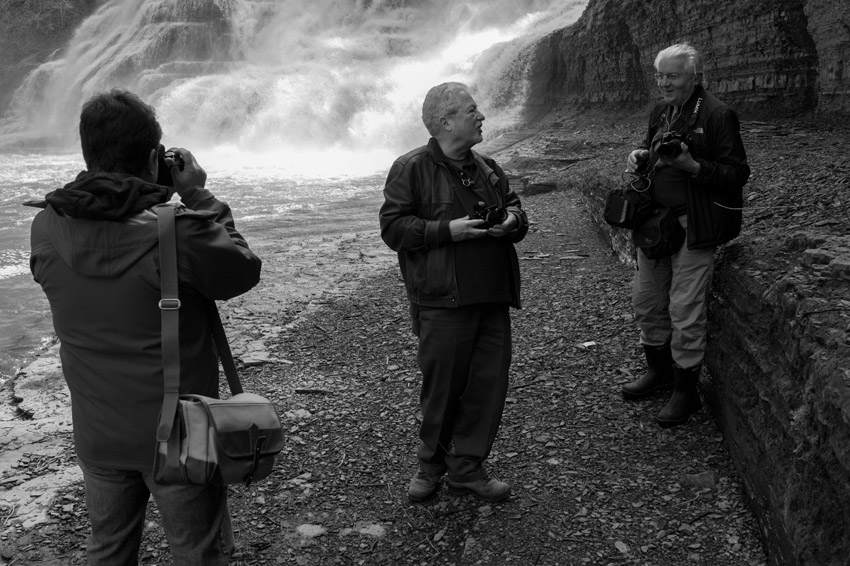 I very much enjoyed a recent trip to Ithaca, New York during which I was able to see my friend Michael Reichmann again and meet Chris Sanderson and Mark Dubovoy. Michael seemed to be his old self — no small thing when one considers that this man has recently survived a serious battle with cancer. He looked so well, in fact, that I sometimes forgot just what he had been dealing with over the past year.
From his writing, one can tell that Mark is serious and meticulous. But what one might not guess is that he is a walking encylopedia of jokes and stories. He's a natural entertainer. Chris is a modest and quiet man who often looks as if he's just barely decided against getting himself into mischief. He's patient and professional. Just before I left he and I began a really interesting discussion about film-making understood as moving photography — each of us thinking about particular films in which the cinematography particularly impressed or moved us.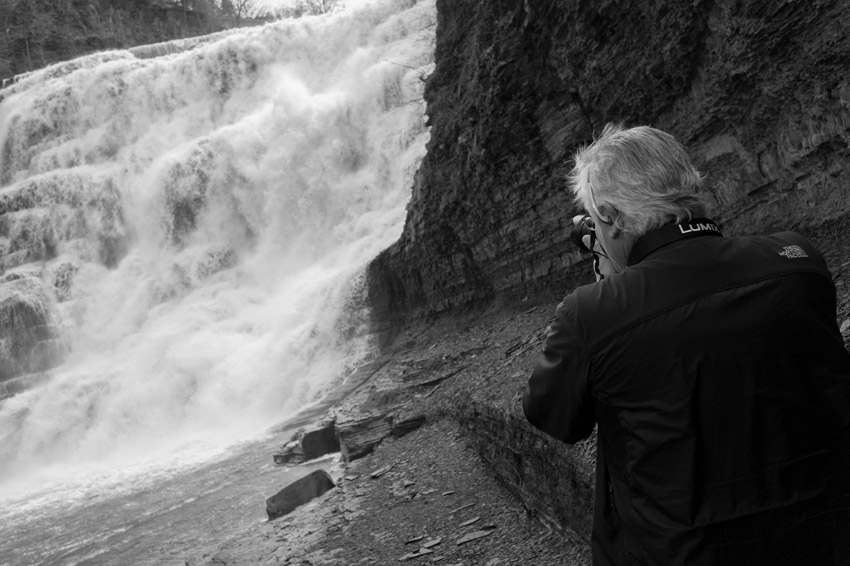 I sometimes joke with Michael that, when it comes to cameras, he's a serial monogamist. In fact that's one of things I like best about his reviewing. He falls in love with a certain camera and it becomes his constant companion. In that process he learns it very well and this allows him to tell us what it is really like to *live* with. All of his chosen cameras have to be quite usable but the specific things he admires about each one are always a little different. For a long time his steady squeeze was a Panasonic mFT camera. Then there was the Sony NEX-7, the Sigma DP2 Merrill and now the Fuji X-Pro 1. The affinity he's had for each one has been tied to its specific strengths but also to specific things that he's needed from photography at any given time. Like all of us, that changes over time.
I recently worked on an article that, in the end, was really looking at how well a fast AF camera (the Fuji X100S) could complement another that was well suited to fast work via manual pre-focusing (the Leica M). There are pros and cons to each method, of course. Michael, recently, has been very interested in a kind of responsive photography to daily life (especially that seen in the village of San Miguel de Allende, Mexico where he lives for part of each year). Auto-focus has become central to his working method and, thus, a pre-requisite for a camera's "steady date" status with him right now. The M, of course, is a manual focus camera and so the Leica and Michael are — for now — meeting at the wrong time in life. It's not a question of good or bad, right or wrong, etc. but rather one of compatibility: one human with one machine. And that's one of the things we discussed while filming the video – compatibility and the unique needs of unique photographers.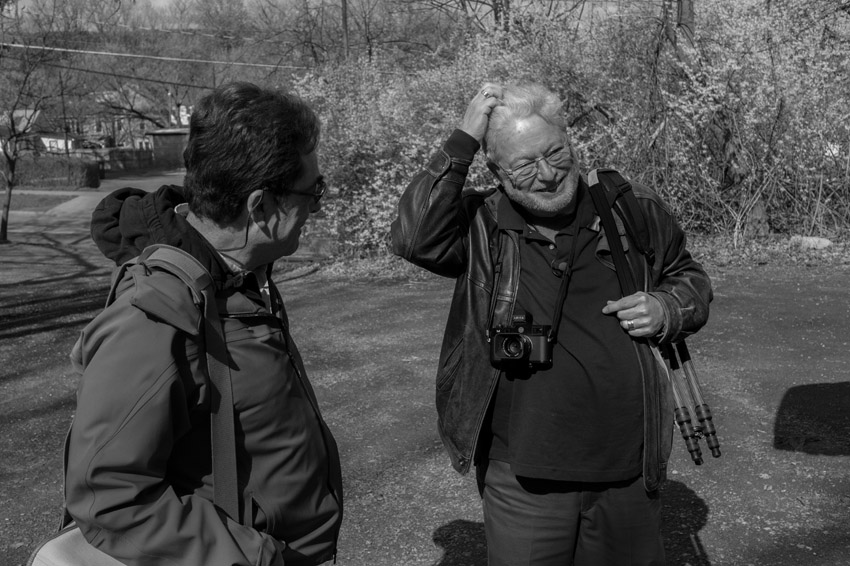 As for myself, I am drawn to rangefinder focusing, manual pre-focusing and fast auto-focus (single center point only). Slower auto-focus isn't especially useful to me. For most of my work I prefer window finders. So lately I have, by choice, been working a lot with the Leica M and the Fuji X100S. The latter is the first Fuji window finder camera I've used (I also own an X100 and X-Pro 1) that auto-focuses quicky enough to keep pace with what I want to do. I'm also about to spend some time testing the Pentax K5 II S with pancake lenses. Smaller, lighter and quieter than typical SLRs the K5 series cameras have always been remarkable.
For certain professional work I always keep a kit of Canon DSLR gear (bodies, primes, some zooms, T/S lenses, etc.). But for some of my professional work, and most of my personal work, I've primarily used various DRF cameras since 2004 (Epson R-D1, Leica M8, Leica M8.2, Leica M9, Leica M Monochrom and now Leica M). In my view, the M is, all aspects considered, the best DRF Leica has yet made. That doesn't mean it is perfect but it is very, very good.
The M (240) has virtually all of the strengths of the M9 with significant improvements as well. What I've noticed about the 24 MP count of the new sensor (vs. 18 MP for the M9) is not just the larger file size (in actual pixel dimensions) but a significant drop in color moire. Bayer and X-Trans sensor cameras without AA filters are prone to color moire yet I've rarely seen evidence of this in five months of testing the new M. It can still happen, of course, but the incidence level is lower than usual. As a result, we get the benefits of having no AA filter without needing to do much spot correction of color moire.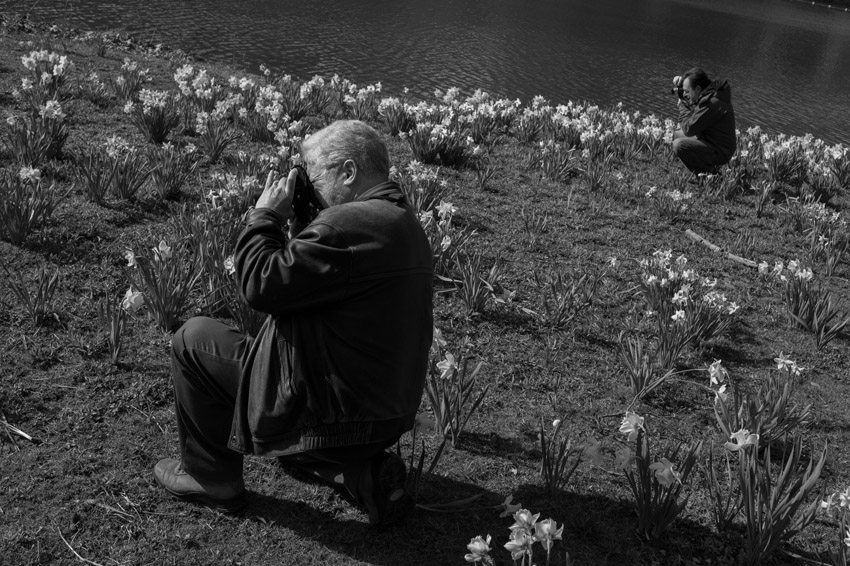 The M's sensor and paired electronics also provide a cleaner file than the older camera does. This is true at all ISO levels, of course, but one really starts to notice the difference above ISO 640. Leica has wisely capped the M's maxium "normal" ISO range at ISO 3200 though 6400 is available as an extended setting. That's important because, under some lighting, the M is prone to banding at ISO 6400 and sometimes even ISO 3200. In fact, if one underexposes significantly and then tries to recover shadow detail that banding can sometimes appear even below 3200. That said, in a recent week-long shoot with the camera (working primarily at lower ISO levels) I never saw evidence of banding. Moreover, some of my colleagues, who've been testing the M for a long time now, feel that banding from the M is not a significant issue.
The new battery accounts for about half of the M's weight increase (over the M9) but battery life is excellent. The two-meter optimized frame lines are far more accurate, at most subject distances, than are those on the M9. They should also be fitted to the M-E and M Monochrom. The new weather seals, in the M, are important (though the beta-level camera I've been testing isn't fully sealed) and the new shutter (and release) are smoother and better damped than in past Leica DRFs. The new option of working in live view will be welcomed by many and I discussed its pros and cons here. All in all, the camera is also much faster (as a computer) than the M9.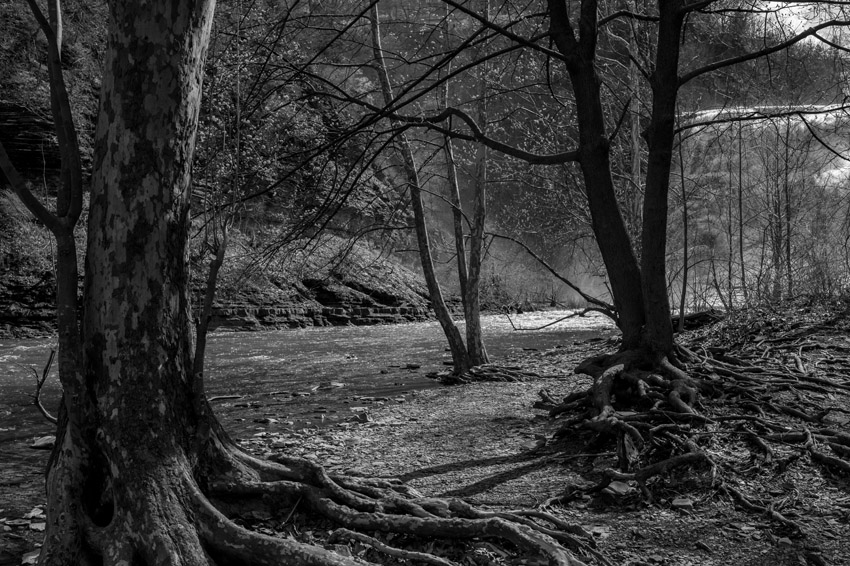 Overall, I find the ergonomics of the M to be excellent (for my hands and face at least).  A little background here… I was among a group of people who gave input on possible design priorities for the M when it was first being developed. The first time I saw an actual prototype camera its body, controls, etc. had all been finalized (though the action of certain controls was still being tweaked). I had some concerns about the placement and action of the front button on the camera but others did not share my concern. Later, after testing a working beta camera, I recommended that the action of this button at least be lightened (on production models). Some other testers had made the same comment and Leica adjusted it accordingly for the production cameras. Mark's camera was the first production level example I've tried and, indeed, the lighter action on that control makes it easier to use. But I'm still not crazy about its placement (especially since this button is needed to trigger EV compensation).
As I wrote on my own site last fall, I've also had concerns about the small thumb area on the back of the camera. Some thumbs, including my own, end up being partly pressed against the upper right corner of the LCD screen when the camera is held. While the m (240) was still in development I lobbied pretty hard to have Leica take another look at this spacing and, to their credit, they apparently had many people (with different hand sizes) spend time in Solms using and carrying the camera. The consensus of that group, I'm told, was that the thumb area was not a problem. Now that I've been able to do a lot of work with the camera I mostly agree. The LCD screen does intrude too much into the thumb area but it has never caused me any particular discomfort even when working for the camera for hours at a time. It does seem to bother Mark though and it may bother some others.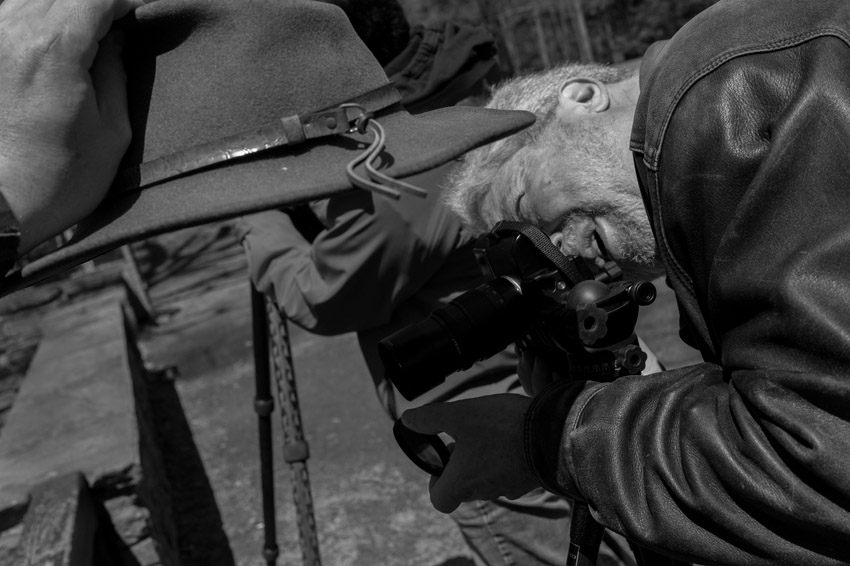 Mark has also had some problems with the location of the "M" button. He sometimes leaves the camera on while it is in his bag and so finds that he often accidentally triggers movie mode while taking the camera in and out of the bag. I see how that could happen. But, in five months of using a beta camera, I have never accidentally triggered the M button. But we're all different and I always turn a camera off before it goes in my bag. Some others may share Mark's frustration and may welcome the proposed changes I'll discuss below.
About a year and a half ago I suggested to Leica that the "M" button on the M (240) be custom configurable. Via a menu option it could be set to "movie", "off" or various custom functions such as EV compensation. Set to the latter I think many people might find using it preferable to using the front button. During our Ithaca time together we also agreed that making the front button custom configurable would be useful as well.
I haven't yet tested the M with ultra wide-angle lenses and so I don't yet know if there are any issues, in the outer zones, with those lenses. There also may be other M quirks that I have not encountered. But, overall, this is my favorite M camera to date…by a good margin. The M Monochrom — of course — offers higher resolution, a unique and beautiful handling of tonality and no worries (to my knowledge) about banding at high ISO levels. As a small format digital camera it is in a class of its own. But as a camera that can produce color or BW pictures the new M (240) is, in my view, king of the DRFs.
Added April 30, 2013: Leica has issued a statement warning about strap lugs that may come loose on M (240) cameras delivered before April 5, 2013. The statement can be found here.
Note: The illustrations in this article were made with a Leica M9 and Cosina Voigtlander 35/2.5 Skopar. 
About Reid Reviews and Sean Reid
Sean's latest articles for his own site, Reid Reviews, include coverage of the Leica M (240) and reviews of the Fuji X100S, Sony RX1 and Pentax K5 II S. He also recently published an article that compares the file quality – at various ISO levels – of the beta Leica M (240), Fuji X-Pro 1, Sony RX1 and Sigma DP2 Merrill. Coming up soon is an article that compares the BW output of the Leica Monochrom, Fuji X-Pro 1, Sony RX1 and Sigma DP2 Merrill.

Sean Reid, an American, has been a commercial and fine art photographer for almost thirty years. He studied under Stephen Shore and Ben Lifson and met occasionally with Helen Levitt. In the late 1980s he worked as an exhibition printer for Wendy Ewald and other fine art photographers. In 1989, he was the first American photographer to receive an artist-in-residence grant from the Irish Arts Council in Dublin, Ireland. His commercial work is primarily of architecture, weddings and special events. His personal work is primarily of people in public places — especially in rural New England where he resides. Most of his newest reviews and other articles can be found at Reid Reviews. The site concentrates on reviewing equipment intended for professional and serious amateur photographers but also includes a wide range of essays about various aspects of photography. It pays particular attention to rangefinder camera equipment and compact cameras for serious photographers. Most of the reviews are based on extensive field work as well as formal studio testing.
April, 2013