Leica 24/1.4 M Summilux ASPH Introduced As Part Of Special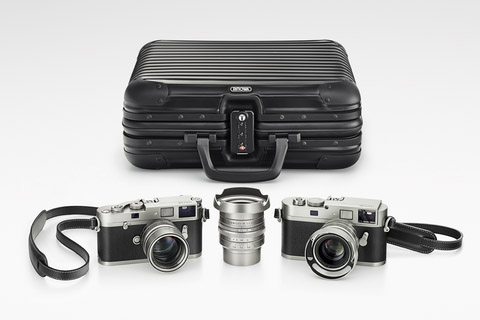 On May 22, Leica introduced one of those special finish, special edition sets they're known to create from time to time. These, of course, are luxury items that primarily sell to collectors. This one celebrates — in their words — "100 Years of Leica Photography". I seem to recall that this set, of which 101 will be made, will sell for about 22,000 Euros – but don't hold me to that as I haven't yet been able to confirm the price.  
This release also coincided with special events celebrating Leica's opening of their new corporate headquarters in Wetzlar, Germany – the place where Leica Camera was born.
Obviously, it's easy to be cynical about luxury Leica offerings like this – and their prices. They're ready fodder for the armchair quarterbacks of the Internet who will readily, and gleefully, declare that — with such products — Leica has "lost its way". But, the fact is that these collector products apparently sell out every time and thus generate income that a company such as Leica can use on continued R&D for their more mainstream (if any Leica product can ever be called that) cameras and lenses. To my knowledge, the only two camera companies who did well last year — financially — were Phase One and Leica. Leica, then, is crazy like a fox. Crazy, even, like a fox on yet another trip to make a bank deposit.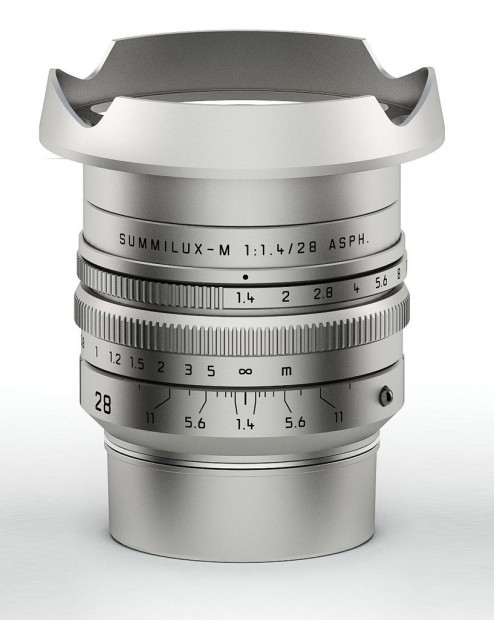 The "Edition 100" set includes two cameras and three lenses which are made of stainless steel. The cameras are a digital M Monochrom and a film Leica M-A (a fully mechanical — as in no meter — version of the Leica MP). The lenses are a three ASPH F/1.4 Summilux models: a 50, 35 and 28. That last lens is particularly interesting. It is, after all, the first time Leica has announced a 28 Summilux. None of the components in this set will be sold individually and Leica has not yet made any announcement regarding the serial production of a 28 Summilux. But would a company devote the time, resources and energy to develop a entirely new lens and then produce only 101 copies…ever? I think not. So, at some point in the future (though it may not be soon) I think it's reasonable to expect a serial production version of this lens.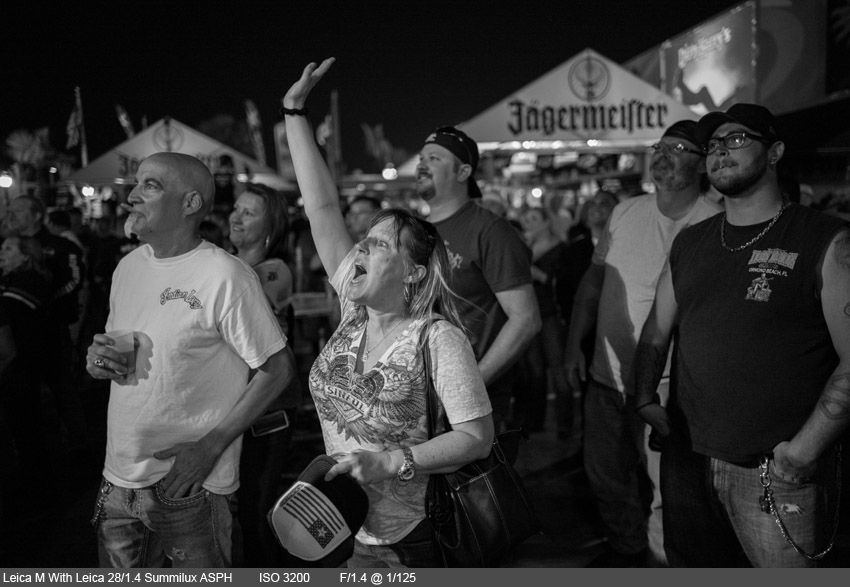 Pricing, should this lens be available on its own in the future, is anyone's guess. But, for reference, the Leica 35/1.4 ASPH currently sells for about $5200 and the Leica 24/1.4 ASPH sells for about $7500. Does that give us a ballpark idea of what a serial production 28/1.4 ASPH might sell for some day? We'll see.
For the past few months I've been working with a prototype copy of the 28/1.4 that was sent to me not for review but for testing and feedback. Since 2004 I've been doing a combination of field and controlled studio tests (using my own "testing recipes") that seem to be useful to certain manufacturers as they evaluate and refine their products. Leica and I, in particular, often discuss formal test results on some of their lenses and cameras. This process has helped to shape certain things like camera features, lens hood designs, vignetting corrections, color drift corrections, etc.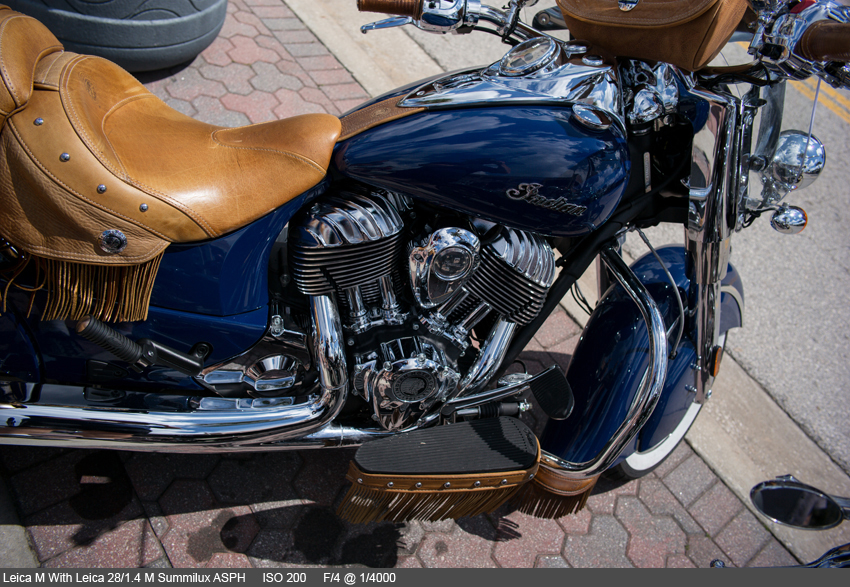 The pictures shown here were made with a Leica M before firmware was available that read the 6-bit code on the 28 Summilux. As such, I used the manual lens code for the 28 Summicron ASPH. I've since done a lot of testing and field work with the lens using beta firmware, in the M, that does read the lens code.
I've done a fairly extensive report on this prototype lens on my own site but my basic feeling is that the 28/1.4 Summilux ASPH will end up being a classic. The lens — like any other — has some weaknesses but resolution is fairly strong across the frame and distortion is well controlled. Importantly, it does not seem to be prone to notable focus shift. Overall, the way this lens "draws" looks great to my eyes.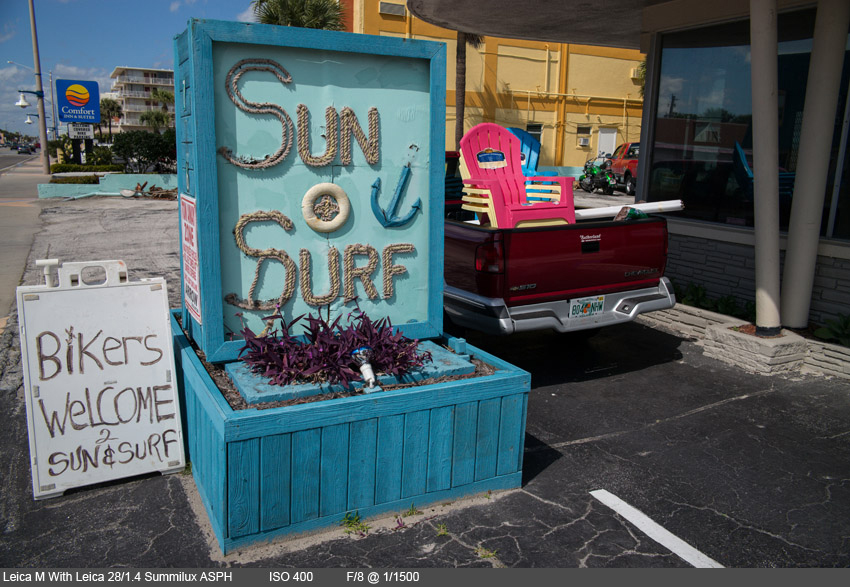 Of course, that isn't very surprising. Leica M lenses — especially the recent models designed by Peter Karbe and his team — are typically exceptional. Not cheap, by any stretch of the imagination, but exceptional.
---
About Reid Reviews and Sean Reid
Sean's latest articles for his own site, Reid Reviews, include an extensive test report on a prototype version of the Leica 28/1.4 M Summilux ASPH, an extensive report on the Leica T, tests of various rangefinder lenses on the Leica T and a detailed review of the Pentax K3. Currently in process is a review of the Fuji XF 56/1.2 R lens and the Zeiss Touit 50/2.8 Macro lens (for Fuji XF mount cameras).
Sean Reid, an American, has been a commercial and fine art photographer for thirty years. He studied under Stephen Shore and Ben Lifson and met occasionally with Helen Levitt. In the late 1980s he worked as an exhibition printer for Wendy Ewald and other fine art photographers. In 1989, he was the first American photographer to receive an artist-in-residence grant from the Irish Arts Council in Dublin, Ireland. His commercial work is primarily of architecture, weddings and special events. His personal work is primarily of people in public places — especially in rural New England where he resides. Most of his newest reviews and other articles can be found at Reid Reviews. The site concentrates on reviewing equipment intended for professional and serious amateur photographers but also includes a wide range of essays about various aspects of photography. It pays particular attention to rangefinder camera equipment, Fuji window finder cameras/lenses and compact cameras for serious photographers. Most of the reviews are based on extensive field work as well as formal studio testing.
May, 2014
You May Also Enjoy...
---
---